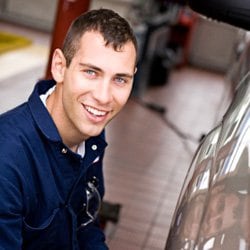 Contact Us Today For Original Ford Parts at Parker Motor in Parker, AZ
The Most Viable Ford Parts
At our Ford dealership we are looking towards the future of innovation with our modern parts that fit any new Ford vehicle. We are wholly dedicated to bringing you the most luxurious part replacement options that will elevate your vehicle experience.
Our parts are high-performance grade for even the most prestigious vehicles, and we are proud to offer you the brand new from the factory. Our expansive inventory will change your perspective on the industry and give you viable Ford options in brakes, wheels, windows, interior parts, alternators, replacement tanks, and more!
A Wide Selection to Choose from in Parker, AZ
We are passionate at our Ford Dealership about enhancing your experience and treating your vehicle with the respect it deserves, which helps to stimulate longevity and more reliability. If you feel like your car is running inefficiently, then perhaps it's time to take it into the shop so we can deliberate which parts need replacing.
From there, you can visit our online inventory with a wide selection of useful parts that will get it running properly again. There is always hope when you visit our dealership to conduct the necessary repairs with amazing replacement parts!
To top it off, we can take care of any installation here at our on-site service center.
Contact Us Today for Ford Parts
If you're looking for a reliable dealership to handle all your Ford part needs, then you've come to the right location. We have a presence online where you can view which parts are available and in stock. Or if you want to visit our physical shop, that's also a viable option where we will give you a first-hand look at everything offered here.
We are looking forward to giving you the highest industry standard for a great value! It's time to contact us today to find that elusive part that will complete any vehicle repair and activate its full potential on the road!